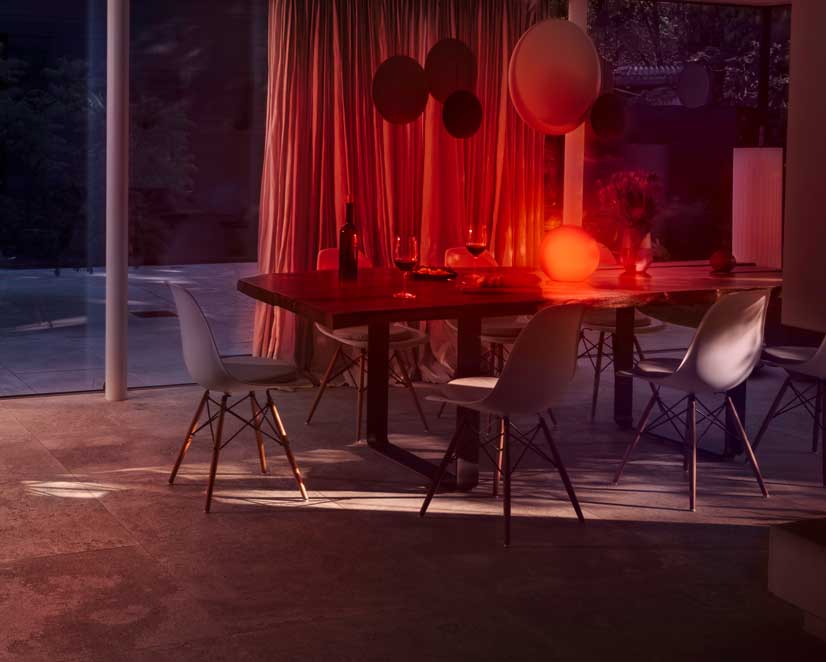 Automation for air quality
Jun 26, 2018 - by
Volker
- 0 Comments
With Eve Room and Eve Flare you can set up a simple warning system that activates when you reach or fall below a selectable level of air quality that makes Eve Flare glow red. Hue lamps or the Lightstrip Vocolink can also be used as an alternative to Eve Flare. Apple does not currently provide HomeKit notifications for air quality, but you can easily set it up yourself using Eve Flare's color selection as a warning. Here's how it works.
Using Eve instead of Home
The Eve app is the best way to set triggers from information like air quality, temperature or humidity. The Apple Home app cannot (yet) do that. With the current version of Eve it's easy to set it to trigger with any change in air quality with a condition where the value changes. The new version adds the ability to trigger if the reading is "worse or equal to" a particular reading such as "Inferior" air quality. You can even create several rules that make the Eve Flare glow in different colors depending on the air quality.
Create scene(s)
The first step is to create a scene for Eve Flare, such as a red warning light. To do this, select Scenes in the table bar, then the Scenes tab > Edit > Add Scene. Here select Add Action, the room in which Eve Flare stands and activate Power > On and Color > Scarlet Template. Then select Add, Next and select an icon and a name for the scene, such as Air Quality Red. Optionally, you can now create additional warning scenes if you want to have multi-level warnings. Creating scenes for other HomeKit-enabled lamps is similar.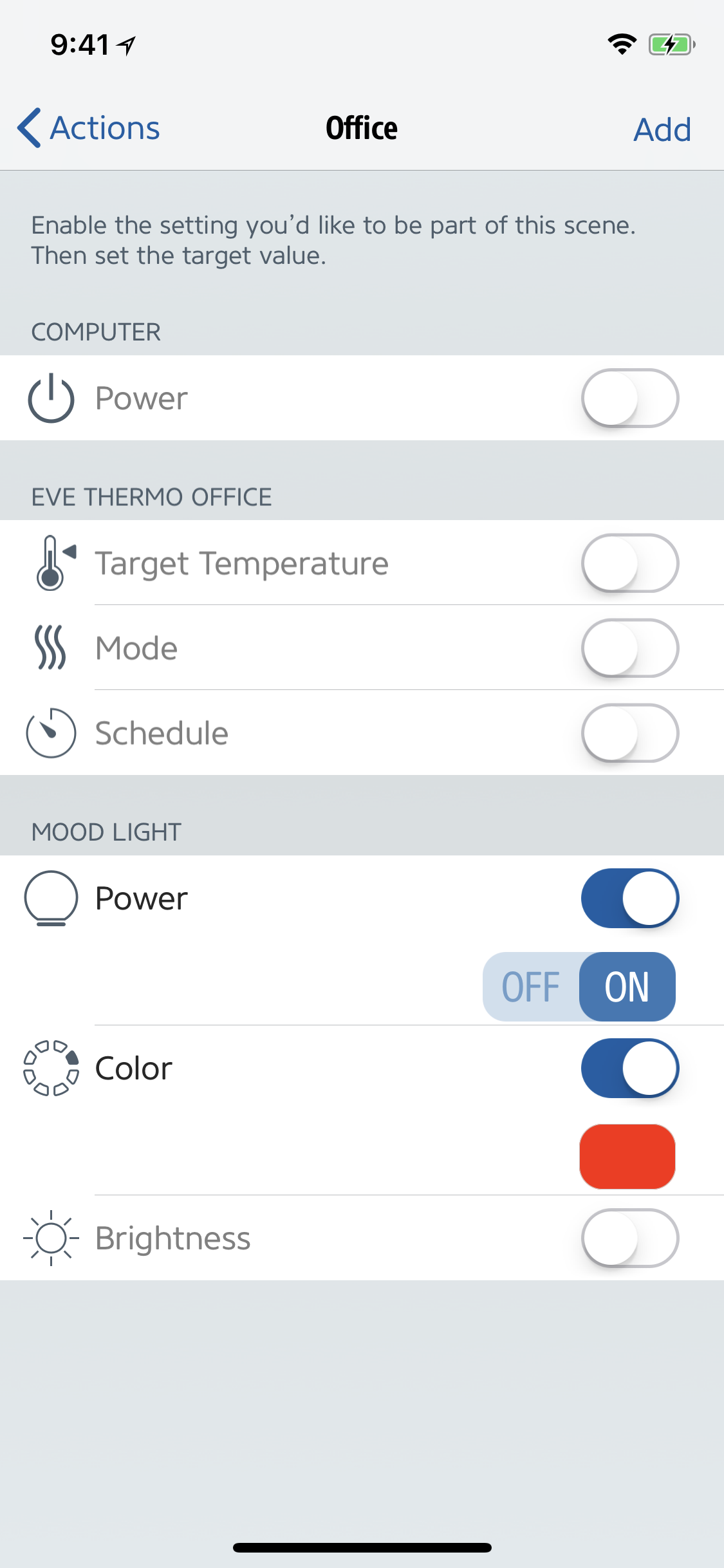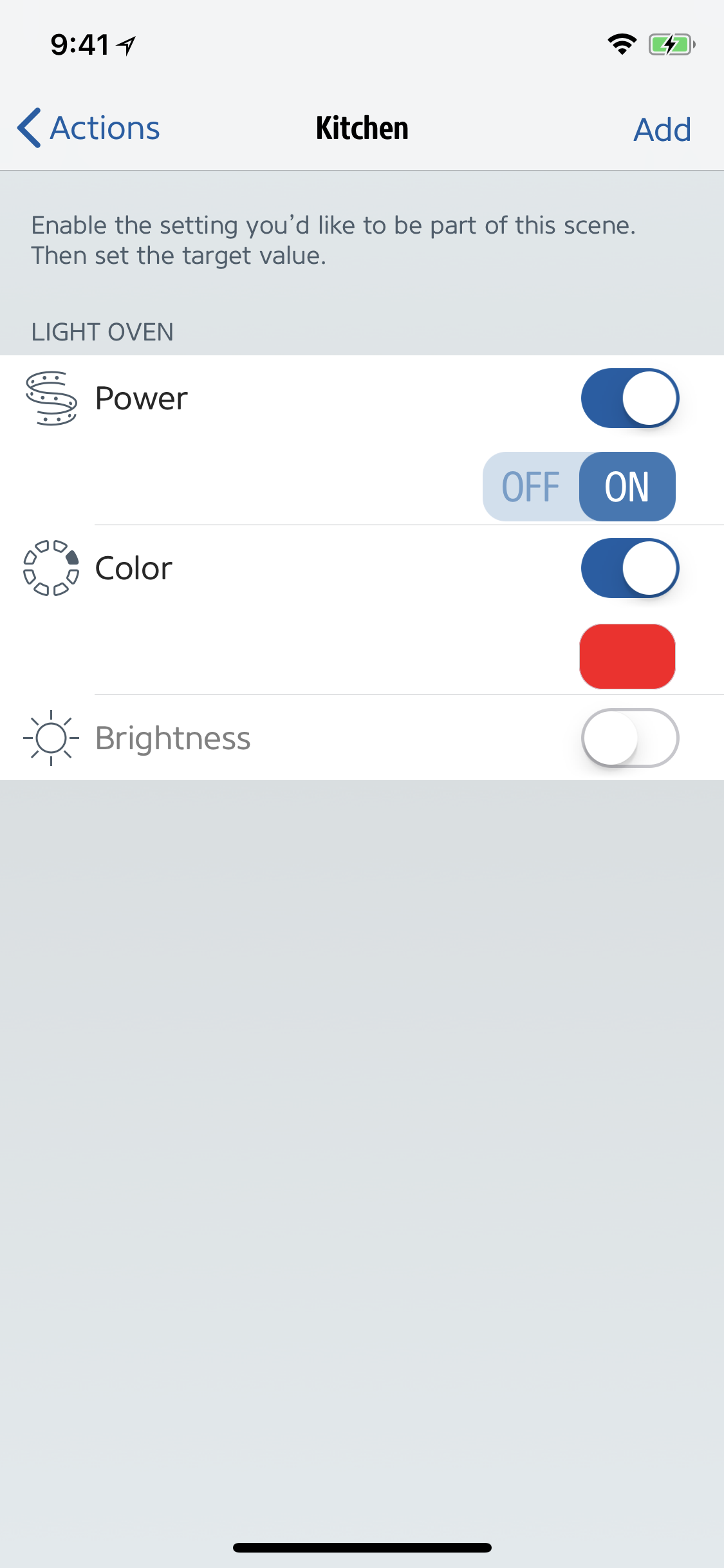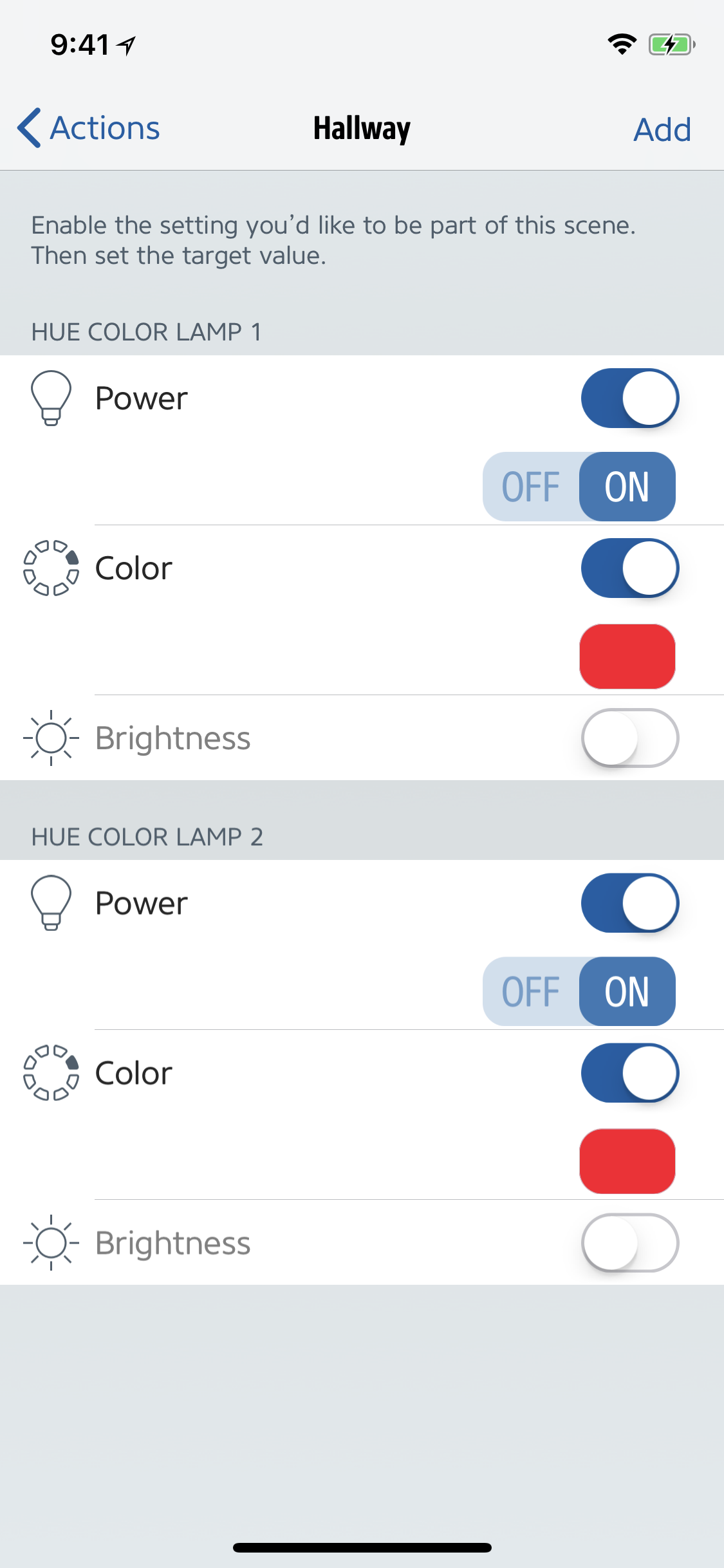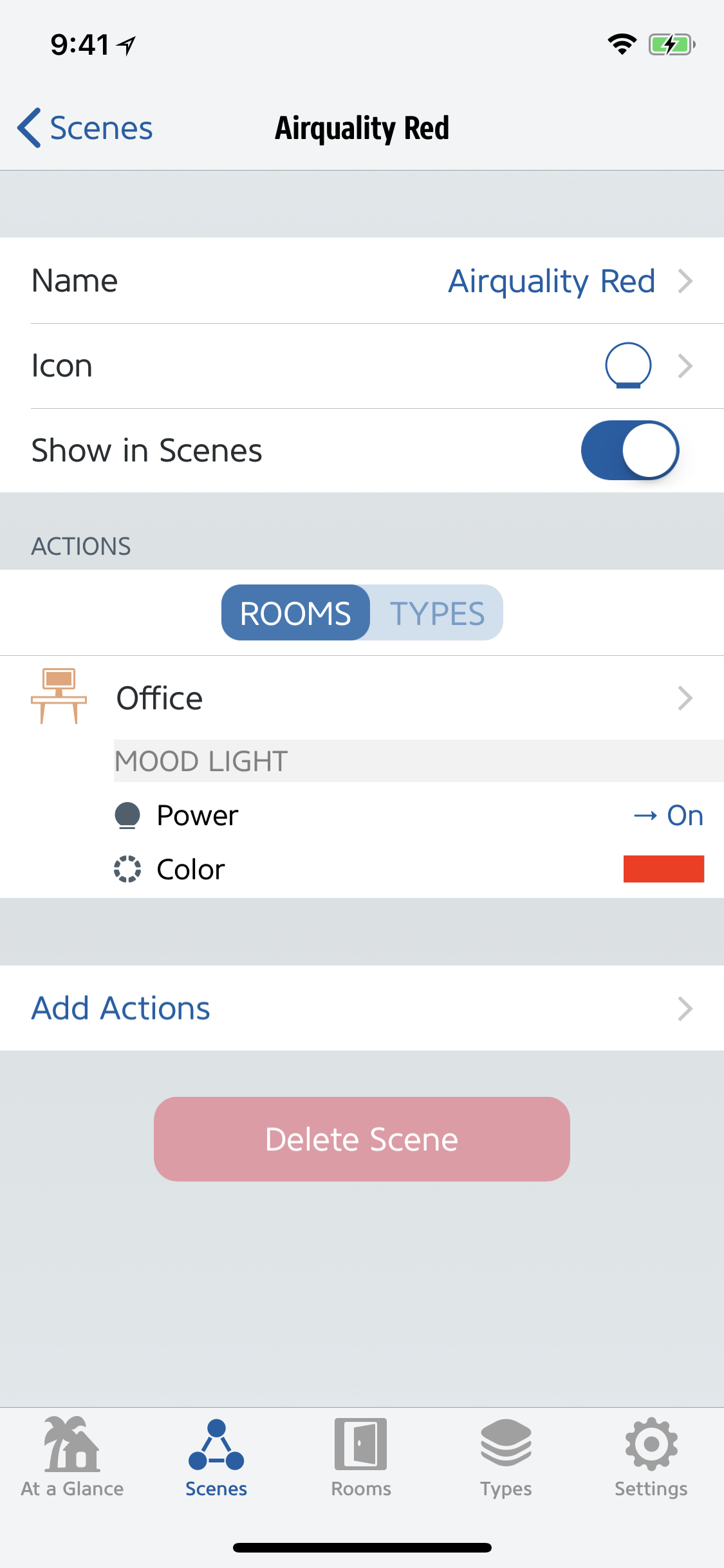 Setting Up a Rule (Automation)
Setting up the rule in Eve is a equally easy. Select Scenes in the table bar and select the Rules > Add Rule tab. Here you select Add Trigger and under Device select Air Quality. If you use more than one Eve Room, they are listed here, activate the desired Eve Room. Choose here worse or equal to Inferior. Then the rule will trigger the scene, the air quality changes to inferior or worse. Now choose Continue and again Continue, we do not want to use conditions here. In the next step you select the scene that creates the red light and assign a name for the rule – done. For the rule to work reliably, a home hub is of course required.
If you want finer gradations, create another scene with the color orange and combine it with another rule that triggers worse or equal to Fair for air quality.
Then Eve Flare glows orange, if the air quality is fair or red, if it is inferior or worse. Of course you can also create rules that make an Eve Flare glow green, if the air quality will be good or better.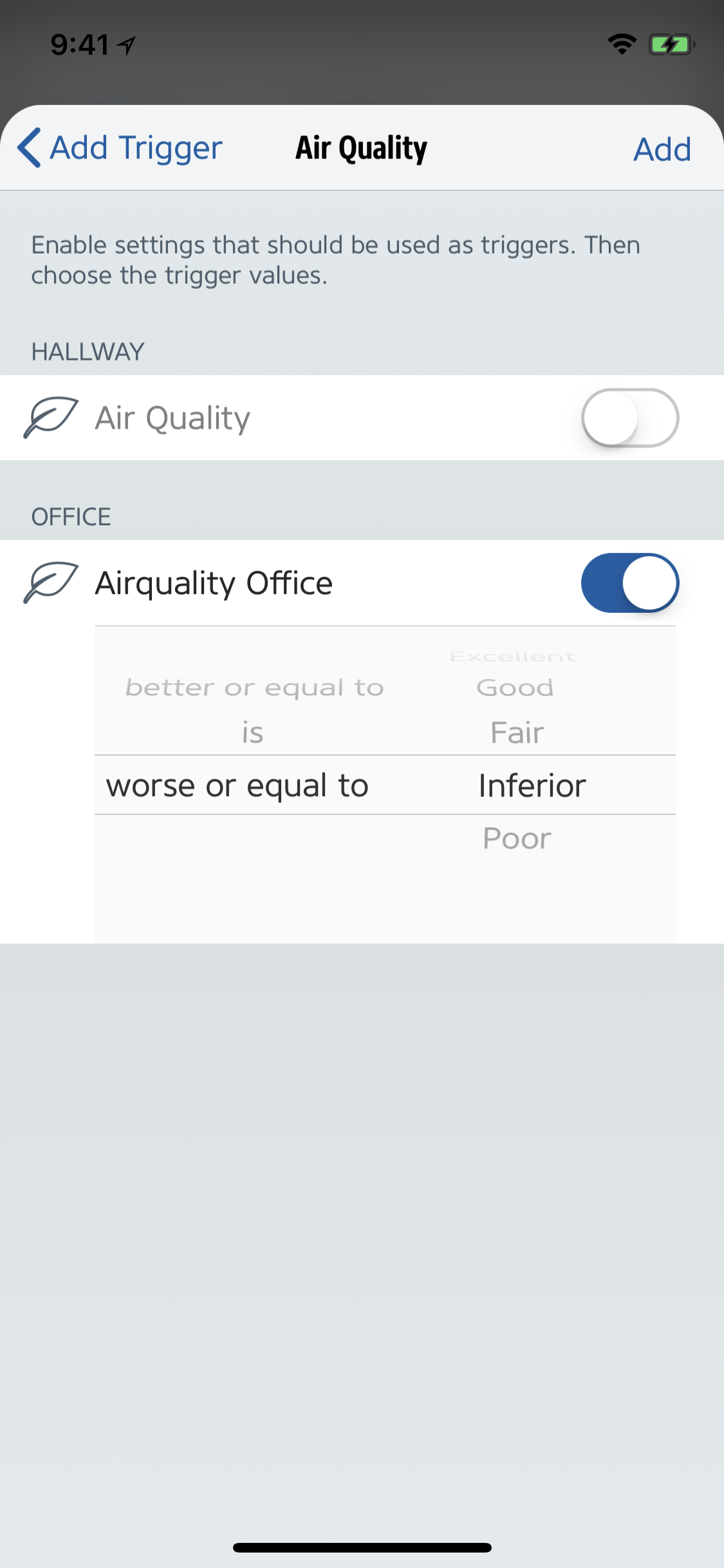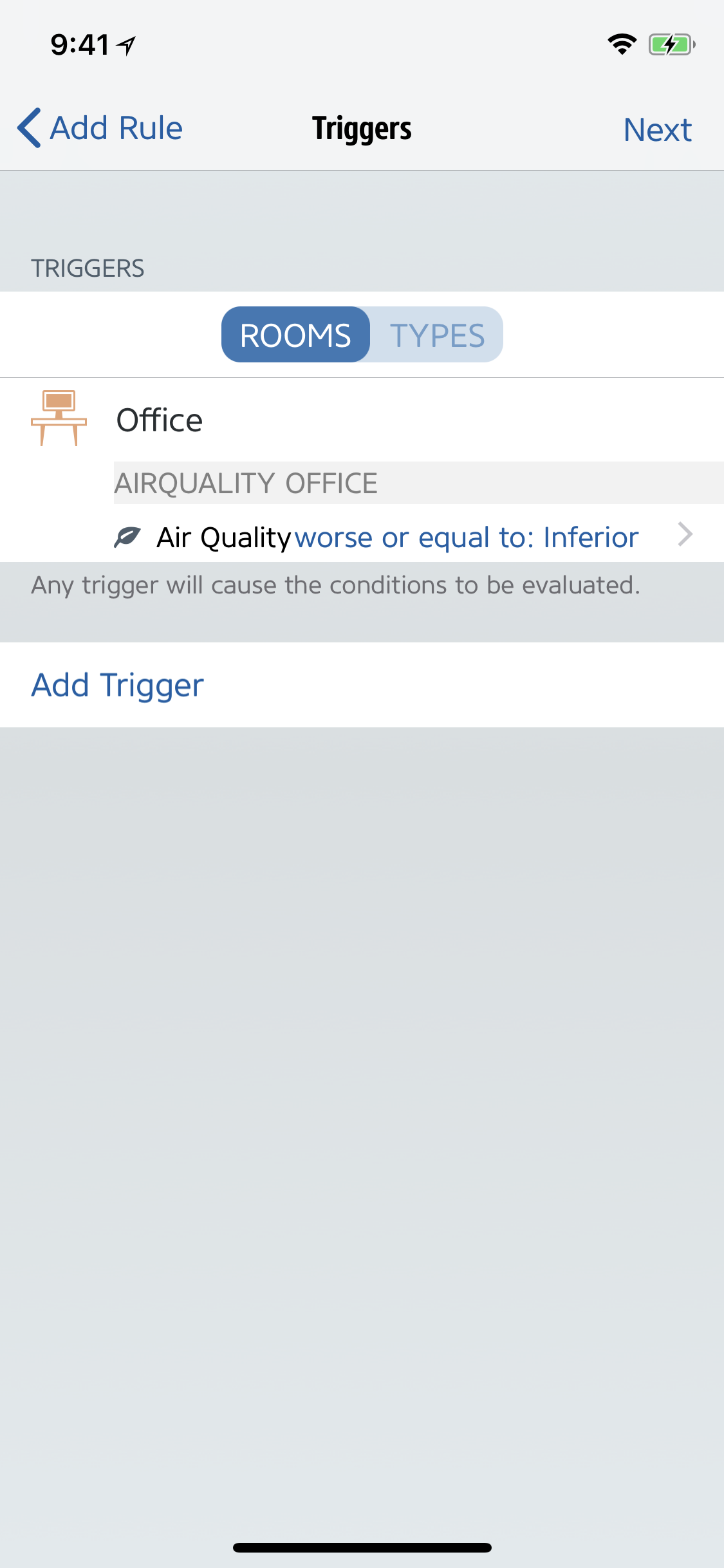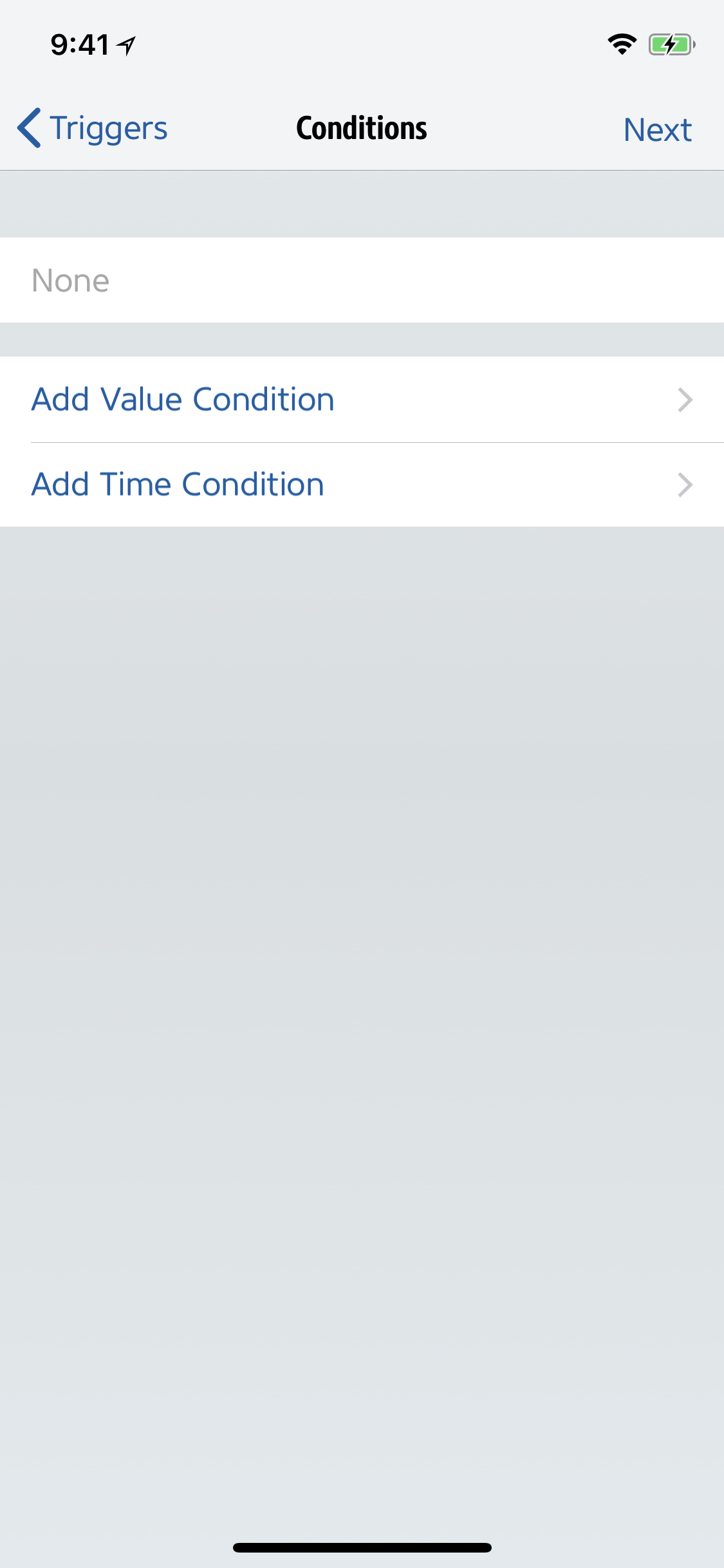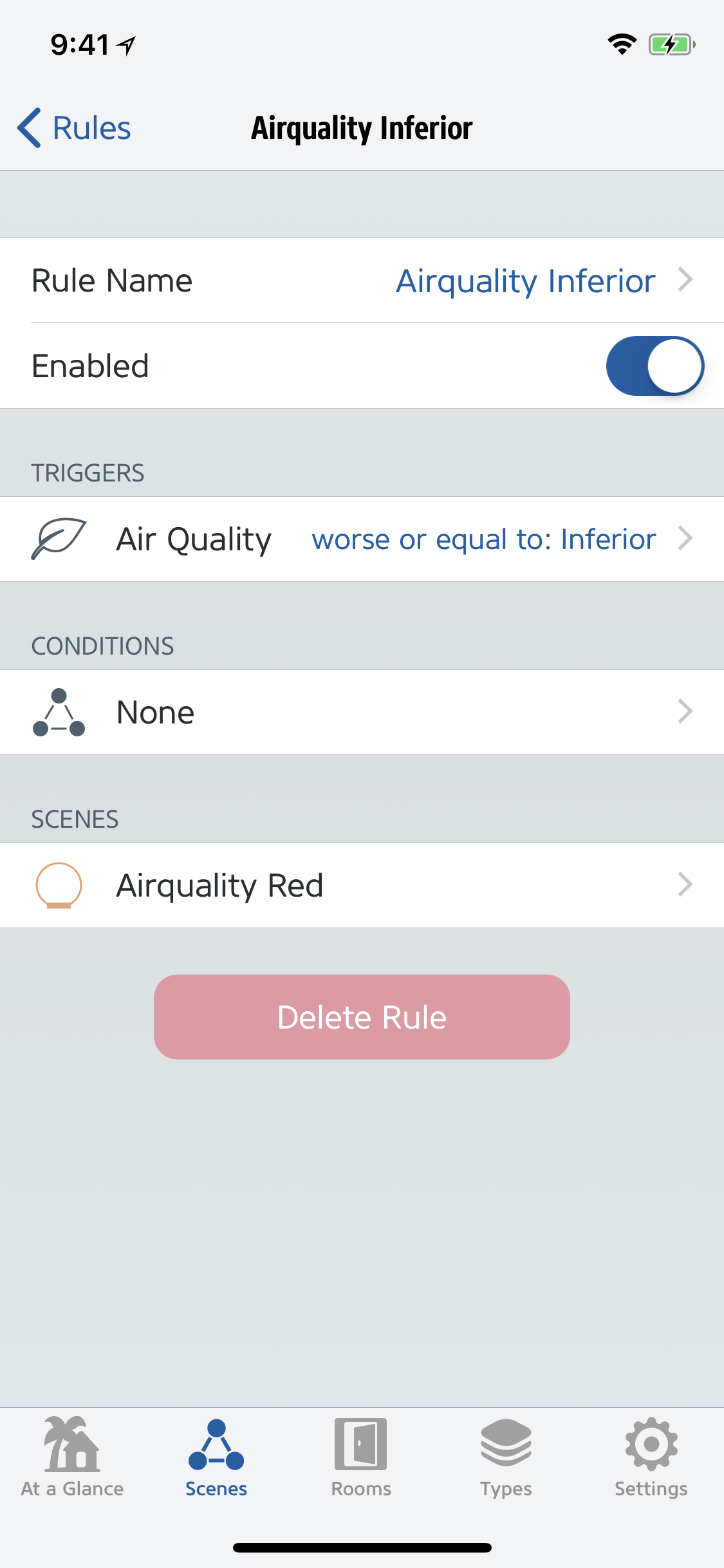 Indoor Air Quality Monitor